SC-Consultants offices

 

 

 

Sciences Computers Consultants Headquarters - France

Sciences Computers Consultants
10 rue du plateau des glières
F-42000 Saint Etienne - France
Tel: +33 4 77 49 75 80

 
Official agents
Beijing Intelligent United Innovation Technology Co Ltd.
Room 805
Diyang Tower, Xin No. 2, East 3rd Ring Road North
Chaoyang District
100027 Beijing
China
Tel : + 86 10 844 70288

 

Akasha Enterprises
11/1 Mosque Road
Aramane Nagar, Palace Guttahali
560003 Bangalore
KARNATAKA State
India
Tel : + 91 961 124 13 45

Micro-Composite, Inc
2nd FL, Chumdan-ro 245 Beon-gil 50, Danwon-gu,
Ansan-si, Kyeonggi-do
Tel : +0082 31 491 9003

South Korea

SBS Plastics Trainings & Consultancy
4650 HERVE
Belgium
Tel : +32 495 124.004

Cadmen
N°68 Sec2, Xianmin Blvd, Banqiao Dist
New Taipei City
Taiwan

Cadmen
7-22-7,Misaki, Funabashi-shi, Chiba-pref. 274-0812
Japan

Sale partners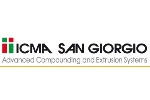 Icma SG
Via Madonnina75
San Giorgio su Legnano - Milano
Italia
Tel : +39 0331 407004
Technical partners
Research partners



 Institutional partners
The material/process con

nection

SC-Consultants provides industrials with solutions for :

Processes optimization for material forming and transformation

Improvement of the products quality
Evolution, innovation and R&D projects
In order to stay competitive, SC-Consultants is involved in many projects. Wether they are private or public (national or european), SC-Consultants participates to a lot of projects : PEPTFlow, Defibrex, Innorex, Phoenix...
All this knowledge coming from those participations is used to fed the SC-Consultants software with new models : mixing quantification, fibres breakages, natural fibres behaviour, reactive extrusion...
SC-Consultants works in partnership with reknowned research academic centers such as the CEMEF (Mines ParisTech) and the IJL (Institut Jean Lamour - Université de Lorraine). Those partnerships allow to provide industrials with leading edge technologies answers. The research work of those centers is industrialized as software marketed by SC-Consultants.
Software, services and consultancy
With its experience, SC-Consultants proposes now different kind of products and services in order to fit to the customers expectations. From the license provision until the research project, SC-Consultants is your partner for the process optimization.
SC-Consultants background
Since 1989, the Sciences Computers Consultants company has been involved in the material transformation industry.
SC-Consultants is specialized in transferring the research work toward the industry.
Starting as a consultancy agent, SC-Consultants has been varying its offer for providing reliable solutions adatped to the market demands.
Fed by research projects, continuous R&D, customers feedback, SC-Consultants edits and commercializes numerical simulation software dedicated to the industrial processes of material forming/transformation.
Sciences Computers Consulants
The whole team is based on the values ​​of transparency, active listening and excellence in expertise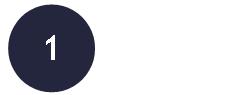 Transparency
Our first goal is to establish a relationship of trust through exchanges and sincerity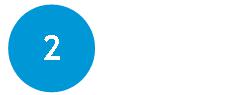 Active listening
Always attentive and available, we know identify your needs to answer precisely
Excellency
We provide adapted solutions in terms of technical, ergonomic and services